Our company was established in October 2010 by a team of key staff members from a large and well-established tour company in Thailand. Team members have a wealth of expertise gained through many years of experience in the tourism industry.
At Absolutely Fantastic Holidays, we are not 'newbie' in the Thai travel scene. With over two decades in travel arrangements with a well-known travel agency of the country, our staff gain a wealth of experience in making your travel plans become the fantastic holidays.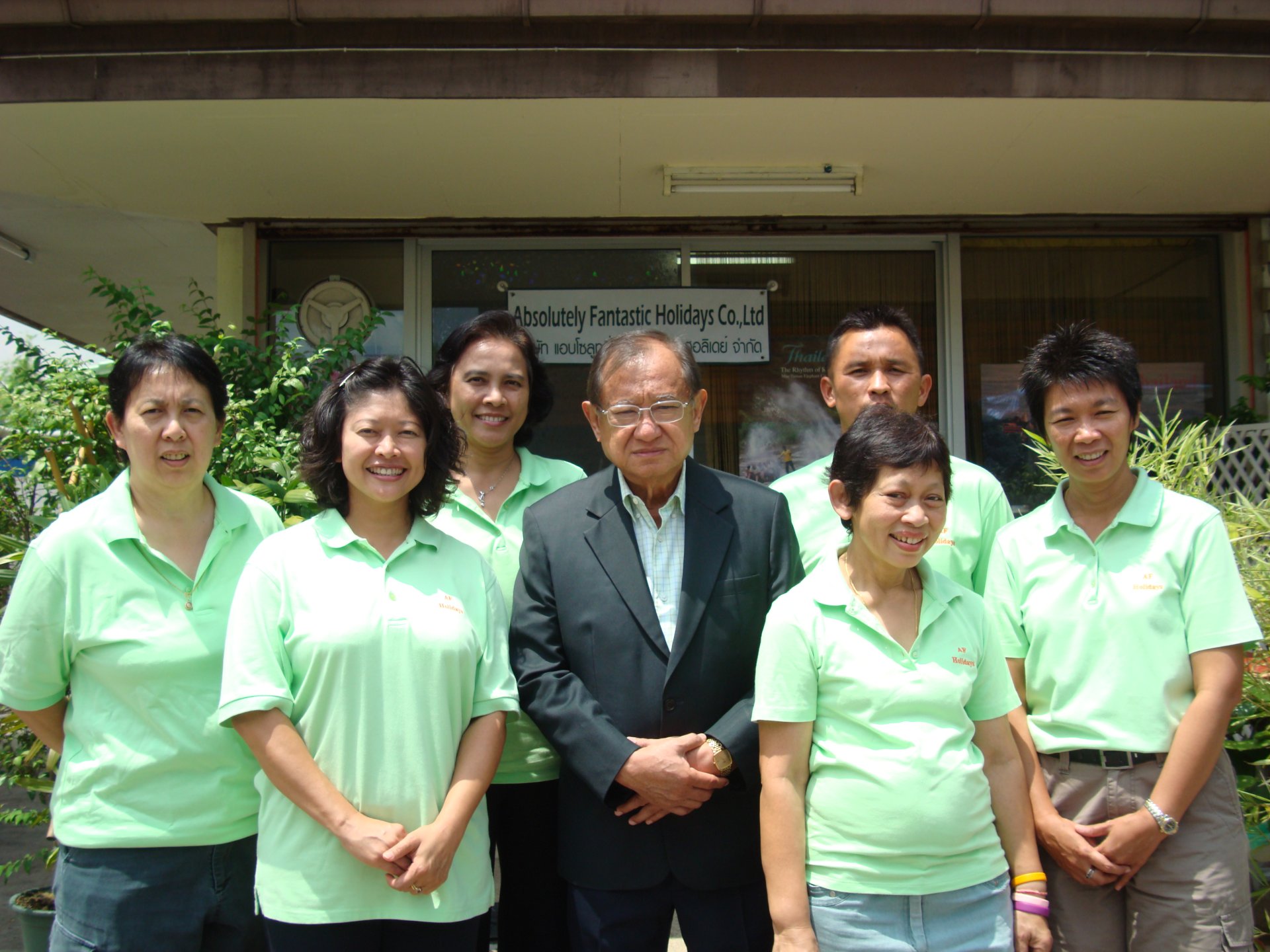 Absolutely Fantastic Holidays runs by a compact team of professional and dynamic staff. We welcome our guests to experience the pleasant Thai hospitality in a friendly atmosphere.